RYA Shore Based Theory Courses in Port Solent, Portsmouth, Hampshire, UK
VHF/GMDSS, Day Skipper, Yachtmaster, 1st Aid, RADAR and BESPOKE RYA Theory Courses are conducted at our office and classroom located at 17 The Slip Way, Port Solent, PO6 4TH, Telephone: 02392373309.
We fully understand that for most of us the thought of returning into the class room is an uncomfortable situation. So we work on a minimum of two and a maximum of six students.
However should you prefer, we shall be only too happy to arrange one to one tuition.
We will always work at your pace. Refreshments are provided in the form of snacks & drinks.
We provide the following RYA theory courses:
VHF/GMDSS
Day Skipper
Yachtmaster
1st Aid
RADAR
Bespoke
Should you have special requirements please contact Cliff on +447767398892 or This email address is being protected from spambots. You need JavaScript enabled to view it.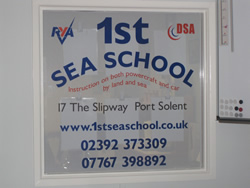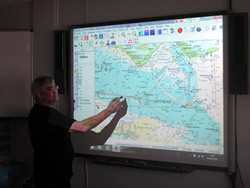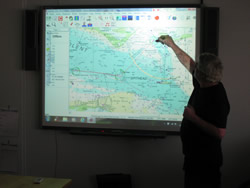 Course Payments
A payment of 25% of the course cost is required to confirm the booking and full payment one week prior to the course start date.
Payments can be made by
Bank Transfer:
Card Payment: Debit cards no extra small admin charge for credit card payments
Cash payments: on request